Hemostats
---
Murrini Hemostats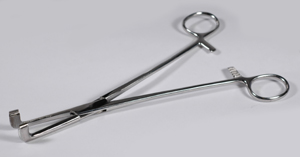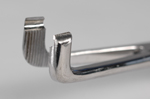 Used to pick up hot or cold glass rods or murrini sections. The hemostats are bent at 75°, 1" from the end. The tips have a rounded grooves to securely hold the murrini components.
Murrini Hemostats, from Milliron Tools

| Part Number | Description | Price |
| --- | --- | --- |
| HEMMUR | Murrini Hemostats | $18.00 |
---
Rod Holder Hemostats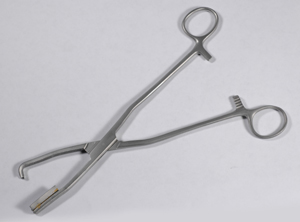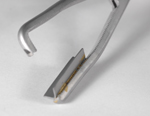 Approximately 9" long, these are designed to hold glass rod from about 2mm to about 8mm in diameter, and can pick up rods over 4mm that are laying on the work table, without first picking them up by hand.
Rod Holder Hemostats, from Milliron Tools

| Part Number | Description | Price |
| --- | --- | --- |
| HEMAL | Rod Holder Hemostats | $30.00 |