Handy Andys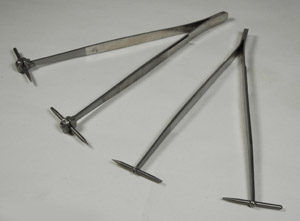 Designed by lampworking artist Andy Ray, these are the Peter's Tweezers on steroids! Featuring tungsten points welded to a stainless steel handle, these are the perfect tool for making loops and bails in your hot glass pendants.
The inner points of the tool are ground to a chisel shape, and are oriented 90° to each other. This makes it easier to pierce the hot glass. Once pierced, a quick 'twist of the wrist' cleans the hole of any remnent glass.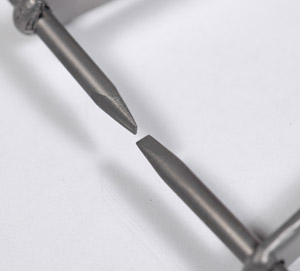 The points also extend outside of the handles. One end is ground to a sharp point: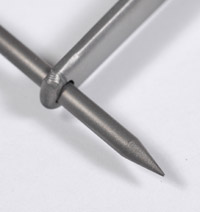 And the other end is rounded: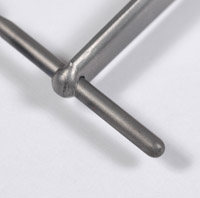 These ends can be used for raking and shaping, giving you a versatile, multi-function tool.
*Now available in two styles!*
The orginal with the welded-on tips, or the new model with replaceable tips.
Handy Andys

| Description | Price |
| --- | --- |
| Handy Andys | Out of Stock |
| Handy Andys w/Replaceable Tips | $75.00 |