The 'Heat Eliminator' Gloves
*** New *** New *** New ***
You can now buy our 'Heat Eliminator' Gloves online through our sister website,
www.GlovesForGlassblowers.com
.
*** New *** New *** New ***
The 'Heat Eliminator'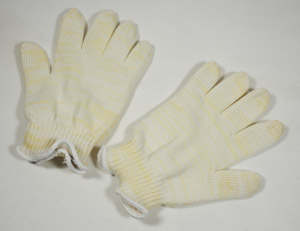 These very flexible gloves have a 100% cotton lining, and a Kevlar/Nomex blend face material that is suitable for holding items up to about 500°.
One size fits all. Made in the USA.
the 'Heat Eliminator' Gloves

| Part Number | Price /pr |
| --- | --- |
| Heat Eliminator | $25.00 |